Moving to a foreign country is a challenging experience, especially when it comes to searching for a job.
Since Bulgaria entered the European Union in 2007, the country has become a more attractive destination for foreigners to live in. Reasons for this include the thriving economy, reasonable living expenses, and various opportunities for non-natives to find jobs in Bulgaria. Since English is quite popular in the country, some of these jobs don't even require knowledge of the Bulgarian language.
That said, having some knowledge of Bulgarian will give you a great advantage in your search for work. BulgarianPod101 aims to teach you everything you should know about the Bulgarian language and culture before your move, and today we'll be discussing your options when it comes to your job search.
In this article, you'll learn how to find a job in Bulgaria regardless of your current Bulgarian proficiency level. After all, the best way to study and internalize a language is to live among people who speak that language! Working with Bulgarians might just be the key to mastering the language and further advancing your career in this beautiful country.
Let's dive in!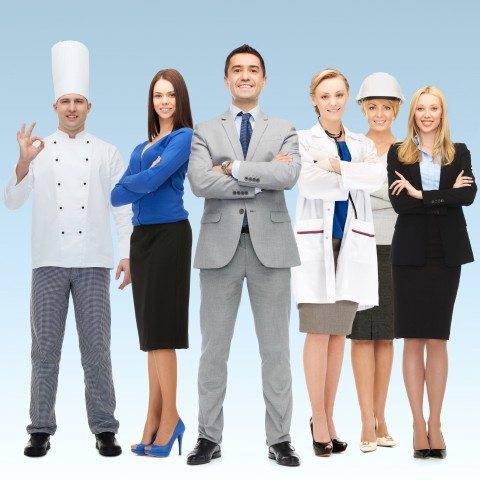 Table of Contents
1. The Best Bulgarian Cities to Find Jobs as a Foreigner
Typically, the big cities in Bulgaria offer many more job opportunities than the smaller towns. The bigger the city is, the more vacancies you'll find. This means that the Bulgarian capital Sofia is the place that offers the largest variety of job opportunities for foreigners who would like to practice their profession in Bulgaria.
Other cities with multiple job opportunities include Plovdiv, Varna, and Burgas.
This doesn't mean that you can't find a job in smaller cities and towns, but it's easier to find opportunities for professional development in bigger cities like the ones mentioned above.
In order to further increase your chances of finding the right job in Bulgaria, you'll need to have a permanent residence status. This document assures your Bulgarian employer that: you're serious about your job, that you intend to stay in the country long-term, and that he/she may rely on your commitment to develop the company you'll be working for.
How are job interviews conducted in Bulgaria?
If you've applied for a job in the U.K. or other countries in Europe before, then you already have an idea of how the job interview in Bulgaria could be conducted, as the process is similar. After sending your application, the employer will invite you to an interview if he/she finds you appropriate for the vacancy.
Since many industries in Bulgaria—such as teaching, IT, tourism, etc.—require a fluent level of English, you have a good chance of getting the job even if your Bulgarian isn't up to par yet. The interviewer will ask you some questions that are typical for a job interview, like:
What is your education?
What is your experience in this field?
Can you work efficiently in a team?
How can you help the company grow?
What is your preferred salary?
If you would like to try taking your job interview in Bulgarian, this lesson from BulgarianPod101 will help you prepare for it with the necessary vocabulary.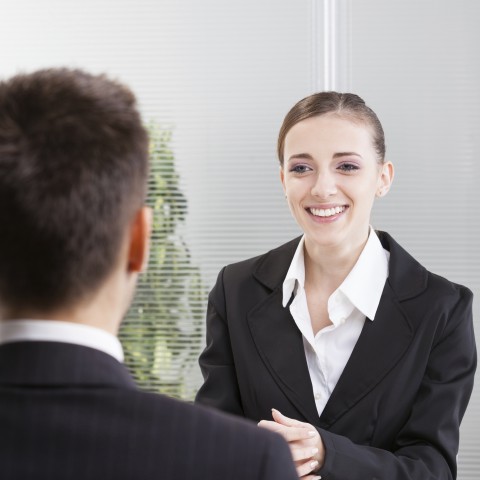 2. Bulgarian Websites to Search for Vacancies
There are some great Bulgarian job websites that can help you find vacancies to apply for. Browsing through the available offers and applying to jobs you're interested in is the most convenient way to get a job. These websites typically offer job categories, so you can save time in your research. You'll have to go through a quick and easy sign-up process to make a profile and select your preferences. After that, you'll be notified by email about all new vacancies that meet your criteria.
So, let's take a look at a list of job websites in Bulgaria you can use to search for jobs as a foreigner:
Jobs.bg: This is the most popular search engine for vacancies and courses. It has an English version and allows you to search by specific location, category, job type, etc.
Rabota.bg: This great website for job searching is only in Bulgarian, so you'll have to know at least a little Bulgarian to be able to use it. Still, the search engine on this website allows people to use some English keywords to find a job (marketing, expert, IT, Cloud, developer, etc.).
JobTiger: This is another popular search engine that has an English version. Thanks to the courses available on this website, you can learn how to apply successfully for a job.
Zaplata.bg: This popular job portal has English and Russian versions. It's considered the biggest website for job opportunities in Bulgaria, so it provides multiple job listings. In addition to available standard jobs, there are vacancies with an URGENT label that need applicants as soon as possible.
Jobs Agents: Here's another great website with an English version that can help you find a job not only in a specific region of Bulgaria, but also in other countries.
European Job Mobility Portal: This European portal, created by the European Union, is another great tool for finding available jobs in Bulgaria and other European countries. Currently, there are more than 4600 vacancies in Bulgaria listed here.
3. Other Places to Find Vacancies
Job websites are not the only places where foreigners can find jobs in Bulgaria. Some other sources include newspapers, recruitment agencies, career fairs, and references from friends or relatives. The more options you have for finding a job, the greater your chances are of finding a desired vacancy related to your skills and professional experience. We'll take a closer look at these other sources below:
Newspapers
Many Bulgarian newspapers provide dedicated sections for job listings. These newspapers include:
There's also a popular newspaper that's completely dedicated to ads including those for job listings, where you can find a lot of vacancies every day. This newspaper is Позвънете (Pozvanete), and it's widely used by job seekers in Bulgaria.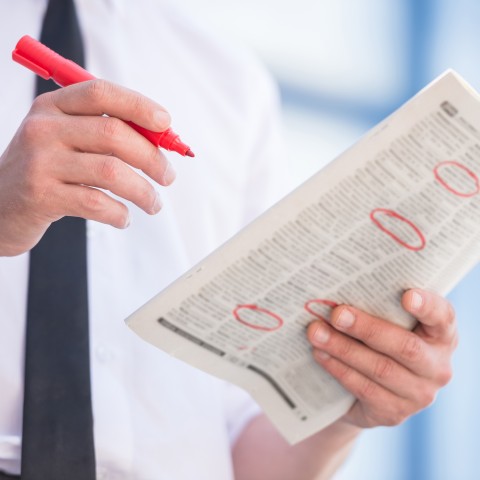 Recruitment Agencies
Many people in Bulgaria prefer to use the services of recruitment agencies, which search for an appropriate job according to your preferences, education, and experience. These agencies have contracts with large companies, which provide them with available vacancies as soon as they arise; they're committed to finding the right candidates for these positions. After the person is successfully hired, the agency takes a percentage of that person's first salary as payment. This is a safe and time-saving way to find a desirable position.
Some of these recruitment agencies are specialized in a particular industry. This could be accounting, IT, nursing, construction, catering, tourism, etc. You can search for the best recruitment agency based on your field.
Bulgarian Career Fairs
Bulgaria regularly conducts job fairs that are intended to connect job seekers with their future employers. They are usually free to attend, but some of them may require upfront online registration. During these career fairs, people can meet with a large number of recruiters to get an idea of their companies and what skills are required for specific vacancies. It's a good idea to attend these fairs with a resume and to arrive well-dressed, as first impressions are very important in business meetings.
➜ In this lesson from BulgarianPod101, you can prepare for your next Bulgarian business meeting and gain the confidence you need to succeed.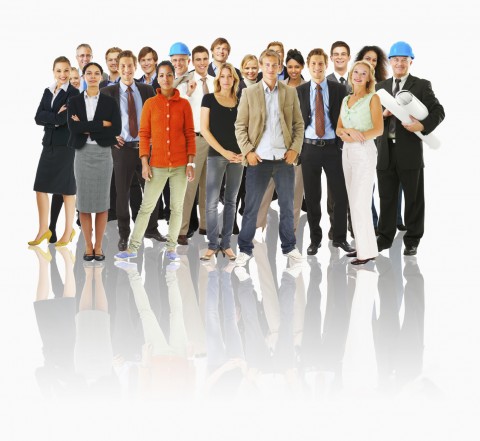 Personal Contacts
It would be wise to tell your relatives and friends that you're looking for a job, as personal contacts and references often play a huge role in finding good jobs. Many employers in Bulgaria don't post advertisements about job vacancies, but rather tell their acquaintances who may know someone interested in the specific job position. So, the more people know about your need to find a job in Bulgaria, the greater your chances are of getting a call from a potential employer.
4. Language Teaching Jobs
One of the best jobs in Bulgaria for English speakers is being an English teacher. If you have such education, you're very likely to land a teaching job in public or private schools. However, even without that education, you can find a job in Bulgaria as a private teacher for personal lessons. This is especially true if you have extraordinary English skills and have taken TOEFL, IELTS, or a similar exam to prove it.
Being a teacher in a public sector provides you with many benefits, such as a good salary, paid holidays, social security, etc. The best time to apply for an English school teacher job is in August, as the school boards start to function from the beginning of September after the summer holiday. That said, you'll still have chances to find vacancies until the beginning of the school year on September 15.
In order to apply for such a job, you need to submit your application along with your resume to the school, which will ask the approved applicants for an interview. During the interview, the applicant may be asked to teach a sample lesson or even to complete a grammar test. It's common in Bulgaria for school teachers to also give private lessons to earn extra income.
➜ Some schools may prefer candidates who are fluent in Bulgarian. BulgarianPod101 provides you with great guidance on how to pass your Bulgarian language exam.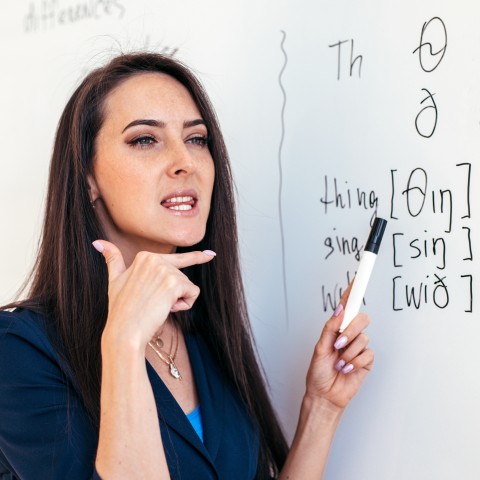 5. Online and IT-Related Job Opportunities
Another one of the best work opportunities in Bulgaria for foreigners is online jobs. The country has a well-developed system of internet suppliers with excellent connectivity, even in the remote and rural regions. If you can continue working from home, you don't even have to search for a new job when moving to Bulgaria.
What if you would like to search for work from home jobs in Bulgaria that will allow you to practice your profession? You can search for the right job opportunity using the following online job portals:
What types of online jobs are available?
If you work in the IT sector, you can easily find an online job wherever you live. Many companies have vacancies for web developers, mobile and app developers, SEO consultants, social media marketers, technical support representatives, and similar positions.
6. Health-Related Jobs
Like some other countries around the world, Bulgaria has a lack of medical professionals. This means that people who have education in the field of medicine can easily find work not only in the big Bulgarian cities (Sofia, Plovdiv, and Varna), but also in the smaller towns and even villages.
Typically, the salaries of medical doctors in Bulgaria are almost four times the average salary here, so this job ensures a good standard of living. Unfortunately, this is not the case with the salaries of nurses and janitors—they're often underpaid for their long working hours.
Medical workers receive the following benefits: health insurance, retirement plan, training courses, opportunities for career development, and the opportunity to choose a preferred work type or schedule (full-time job, part-time job, night shift, temporary job, or self-employment).
Foreigners who would like to work as medical professionals in Bulgaria need to have advanced Bulgarian language skills.
Where can you apply for a health-related job in Bulgaria?
There are several online sources where you can search for health-related jobs in Bulgaria. Usually, listings provide a detailed description of the work, the required skills, and other specifics. These sources include:
7. Tips for Part-Time Job Seekers
People searching for part-time jobs in Bulgaria have multiple options, even if they're not students. This job could be in the fields of:
Babysitting
Office work
Gardening
Security
Working from home as a writer, translator, private teacher, etc.
It all depends on your preferences, financial needs, and other time commitments.
There are some great benefits for foreigners who start working a part-time job in Bulgaria:
Part-time jobs help you gain the set of practical skills needed for your profession.
Working with Bulgarians will greatly improve your Bulgarian language skills. This work will also give you the chance to socialize with local people.
Eventually, part-time jobs could lead to full-time jobs.
Part-time jobs provide you with excellent experience that could be included in your CV and will provide you with recommendations for future full-time jobs.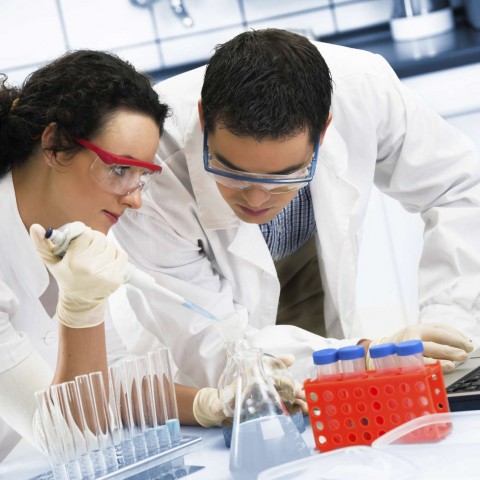 You can learn the names of different professions in Bulgarian along with their pronunciation in this list from BulgarianPod101.
#1: You can search for part-time jobs in Bulgaria depending on your qualifications and education. You can take advantage of recruitment agencies to help you find a job, or you can search on your own in local newspapers or online job websites and other sources. The other option is to tell your Bulgarian friends that you're searching for such a job and they may be able to refer you to the right person. If you know a friend who already works a part-time job, you can ask him/her whether there are vacancies within the same company.
#2: Hoping to work only weekends to make some extra money? Things like office cleaning or driving tourists for sightseeing are especially good for English speakers. Also, many students search for native English teachers to take private lessons with, so this is another good option to complement your earnings.
#3: Some other part-time jobs include online tasks like social media advertising, writing web content for different online companies, etc.
#4: Besides online work, there are many other offline opportunities for part-time jobs. These include working in restaurants or fast-food joints, showrooms, grocery stores, fuel pumps, amusement parks, etc. The sky's the limit.
8. How BulgarianPod101 Can Help You Learn Bulgarian
BulgarianPod101 has prepared this comprehensive guide to help you find your ideal job in Bulgaria. The better your Bulgarian language skills, the greater your chances are of having a great experience as you live and work in Bulgaria. Even though there are opportunities for non-Bulgarian speaking foreigners to find a job in Bulgaria (such as online or part-time jobs), most employers prefer a candidate with good Bulgarian speaking skills.
If you feel that you need personal guidance to learn Bulgarian more quickly and efficiently in order to land a job in Bulgaria, you can turn to MyTeacher. This Premium PLUS service from BulgarianPod101 allows you to learn and practice with a private teacher, who will know how to help you and greatly increase your chances of getting that dream job. Of course, our free lifetime account option also provides tons of useful resources on the Bulgarian language and culture, so make sure to check it out!
Before you go: Do you need any other specific information on how to find a job in Bulgaria? Don't hesitate to share with us in the comments below—we'll be glad to help out the best we can.