Learning a foreign language is a big challenge for anyone. However, using podcasts as a study tool can greatly facilitate the learning process. Why? Because podcasts make learning fun, and if your study time is enjoyable, you can definitely learn much faster. 
Listening to a Bulgarian podcast is an entertaining way to learn—and immerse yourself in—the language. Moreover, there are podcasts you can start enjoying right away, even as a beginner-level Bulgarian learner. These podcasts will help you get used to the language's sounds, specific phrases, and overall structure.
Another great way to stay motivated is to find a partner who can accompany you throughout your learning process. BulgarianPod101 aims to be the ultimate language study partner, and it's our goal to help you learn Bulgarian in the fastest, easiest, and most fun way possible. To help you advance with ease, we've prepared this list of the five best Bulgarian podcasts for learning the language, divided into three categories: beginner, intermediate, and advanced.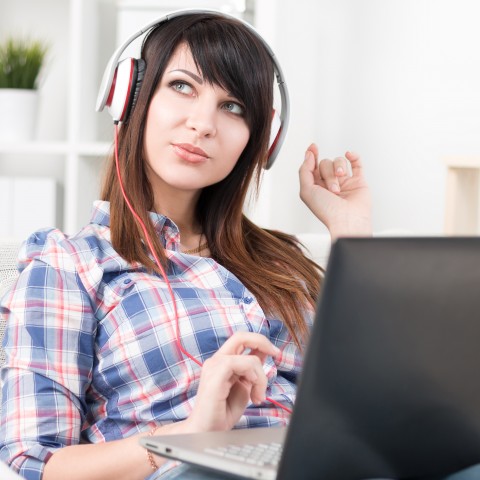 Table of Contents
1. Different Listening Opportunities for Bulgarian Language Learners
The best way to learn a foreign language is to live in the country where that language is spoken. However, if you don't have the opportunity to live in Bulgaria, there are still numerous opportunities available to help you quickly improve your listening comprehension and feel just like you're living here! Let's take a look at them: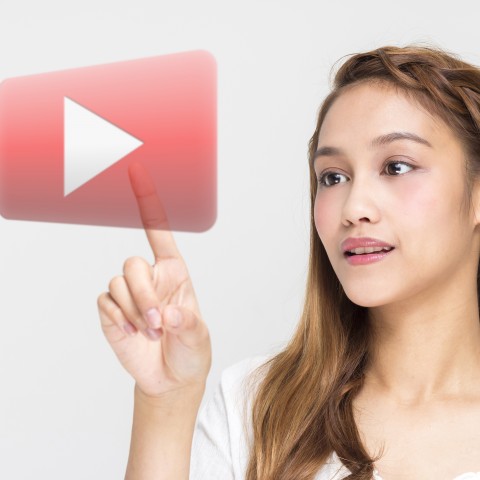 YouTube is a great source of educational videos.
Watching Bulgarian television shows and movies can help you advance even further in the language. The more engaging the plot, the easier it will be to immerse yourself in the Bulgarian language and culture. 
Listening to songs and concerts is another great way to study Bulgarian, especially if there are subtitles. Nursery rhymes are especially appropriate; you can try translating and comprehending the whole song, which is especially doable if there are key words or phrases in place.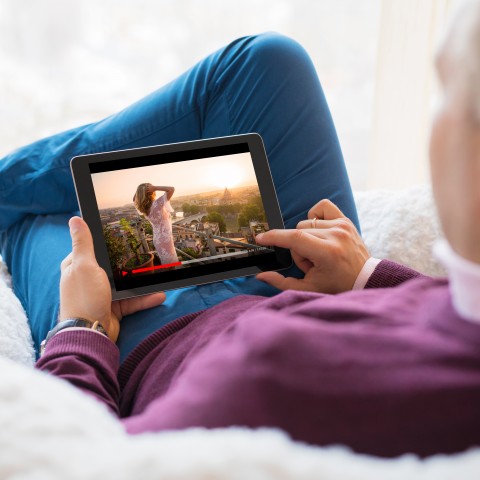 Why not listen to some Bulgarian songs?
Some people prefer to study a foreign language by following the news. If this sounds like something you'd like to try, tuning in to the newscast of any popular news company in Bulgaria would work. Moreover, you have the option to watch the news with videos, listen via podcast or radio, or read news articles. 
Reading Bulgarian books is another great way to practice. BulgarianPod101 can help you break into Bulgarian reading with our fun miniature books! 
Making some native Bulgarian friends can greatly enhance your learning endeavors, as you'll be able to listen to native Bulgarian speech on a regular basis. 
Podcasts give you the opportunity to listen to specific situations and how words are used in context. Podcasts are usually theme-oriented, so you can choose a topic you're interested in and learn related vocabulary.
The BulgarianPod101 website, YouTube channel, and mobile app are effective tools for learning Bulgarian. They contain all you need to advance and improve—from beginner-level materials to advanced-level lessons and exercises—so you can gain more confidence in listening, speaking, reading, and writing.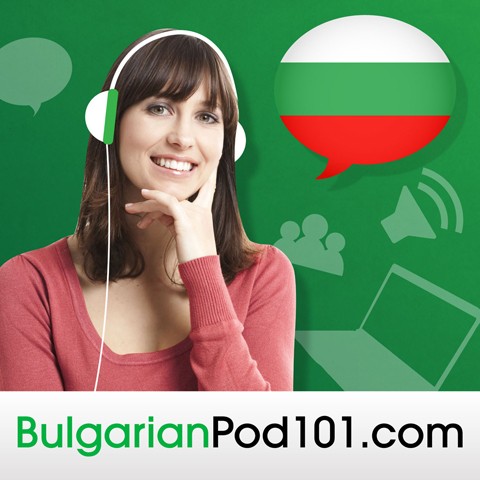 Make BulgarianPod101 your language partner.
2. Benefits of Using Podcasts to Learn Bulgarian
Regular podcast listening can provide a range of benefits, especially for people who would like to learn a foreign language. How can listening to podcasts in Bulgarian help you? Here are five benefits you can expect to experience:
Podcasts present information in a convenient and easy-to-understand format. You can listen to them anywhere, and you can even subscribe to your favorite podcasts so that new episodes will automatically be sent to you.
Podcasts are very listener-oriented, making the information personal. You can find podcasts in audio or video formats, both of which are much more fun than reading a Bulgarian textbook. 
Podcasts are an affordable way to study a language. This is because podcasts are digitally delivered, which reduces costs associated with paper, postage, and printing.
Podcasts are portable, which means that you can download them onto any convenient media player and take them with you.
Podcasts help you effectively use your time, since you can listen to them while you do other things at home or at work. 
3. The Best Podcasts for Learning Bulgarian
Now, let's take a look at the best Bulgarian podcasts for studying Bulgarian. We've divided them into three categories based on the learner's proficiency level.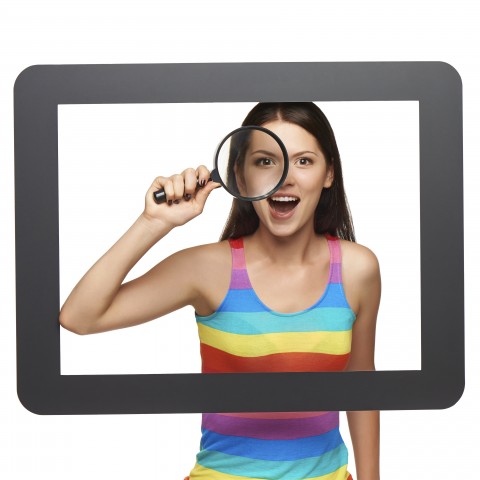 Beginner
BulgarianPod101 is a language learning platform that offers thousands of audio and video lessons, as well as podcast episodes that teach you not only the basics of the Bulgarian language but also more advanced concepts. 
These podcast episodes will help you create a foundation upon which to build your future progress. By watching and listening to our podcast, you'll learn the key grammar points, interesting facts about Bulgarian grammar, vocabulary, and more.
In addition, many of our podcast episodes allow you to practice your language skills through natural dialogues, exercises, and tests. This practical and personal approach makes us an excellent resource for improving your language skills and gaining more self-confidence when communicating with native Bulgarian speakers.
Besides podcasts, BulgarianPod101 also offers additional resources that you can access upon subscription. Here's an overview of our plans and prices: 
Free: $0/mo.
Basic: $8/mo.
Premium: $25/mo.
Premium PLUS: $47/mo.
Colloquial Bulgarian offers numerous downloadable audio files for beginner-level learners, so you can download them onto any device and listen to them at your convenience. As the name suggests, their purpose is to teach you colloquial Bulgarian that will help you communicate freely with locals.
The podcast includes basic grammar points, and you can find additional resources on their website: lesson summaries, glossaries, and more. All the audio files are free of charge, but textbooks are going to cost you.
50 Languages: Bulgarian for Beginners
There are 100 downloadable podcast episodes for beginners, containing the most basic language concepts. The series covers a number of topics, so you can pick whatever you're interested in—numbers, months, adverbs, and the list goes on. 
Intermediate 
This is a great source of Bulgarian history podcasts mostly recorded in English. You can tune in to get a lot of information on the history, culture, and language of Bulgarian people, which will help you become immersed in their world and understand them better.
New episodes are regularly being uploaded—once every two weeks—and each one has a length of about 30 minutes. There are currently more than 100 episodes available, so you have a wide selection to choose from. 
Advanced
SBS Bulgarian is a great source of world news as well as stories related to Bulgarian culture, politics, sports, interesting events, etc. They're recorded in the Bulgarian language, so they could serve as a useful comprehension exercise for advanced-level learners who are preparing to take Bulgarian language proficiency exams. Each podcast is about ten minutes long, and the platform is updated weekly with 4-5 (or more) new episodes.
4. Tricks to Learn Bulgarian More Effectively with Podcasts
There are some powerful tricks you can apply in order to learn Bulgarian more effectively using podcasts. Here are four suggestions:
#1: Ensure that the material you choose fits your level.
Many new language learners try to use podcasts aimed at advanced speakers and soon become disappointed with the results. In their opinion, the speakers talk too fast, so they cannot understand even the main idea of the talk. Instead of choosing beginner-level podcasts, they give up using podcasts as a way of language learning altogether. 
To avoid such a fate, we recommend starting with simple Bulgarian podcasts for beginners and working your way up. This will introduce you to basic vocabulary, phrases, and grammar concepts that you can use to build a solid foundation. In addition, the hosts tend to speak more slowly so you can better understand what's being said. 
Instead of biting off more than you can chew, start with beginner-level podcasts for the most efficient learning experience.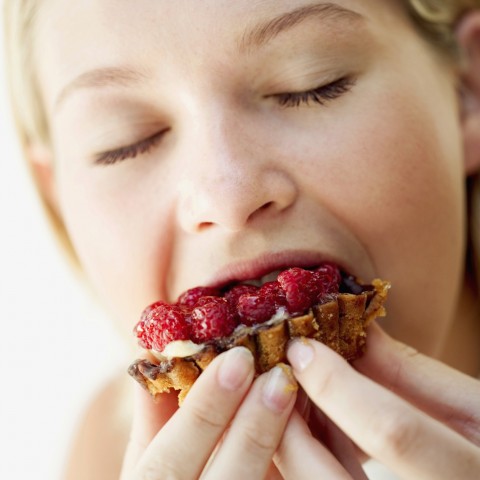 Don't bite off more than you can chew. 
#2: Look at the whole context.
Unlike vocabulary lists or lessons, where words are given out of context, podcasts are a great way to hear them in context and figure out how to use them. They provide you with the opportunity to look at the big picture and to see the role that each specific word plays. This gives you the level of language practice you need to have steady progress.
Don't try to comprehend the meaning of every single word, as that's not your goal at the beginning. Just try to understand the general points of what the speaker is talking about. To do that, answer the following questions:
Who are the participants in the conversation?
What situation are they talking about?
(If it's a video) What are the surroundings? What context clues can I gain from them?
#3: Note the use of specific keywords.
Keywords provide you with an idea of what's being spoken about. This is crucial because you can't learn to speak well until you can understand what others are saying. It's just like how babies learn to speak—they first learn to understand what others say to them. 
You might not get all the details, and you might even get many things wrong. The important thing is that you understand the main idea. Over time, your comprehension level will significantly improve.
#4: Dig into the language specifics.
In order to learn the Bulgarian language with podcasts, you'll have to take a more active approach than just listening. You should be prepared to listen to the same podcast several times over, only moving forward when you can understand most of what's being said or taught. You may face different conjugations, verbs, tenses, adjectives, etc. 
You can take notes of all the new information you get, keeping in mind that it takes about half an hour to fully understand 90 seconds of foreign-language content. So don't rush. Move slowly, and the results will be very satisfying. 
5. How can BulgarianPod101 help you learn Bulgarian?
We hope you found our overview of the best Bulgarian podcasts helpful, and that you now see how practical it can be to learn Bulgarian by listening to podcasts. 
Although it might be challenging in the beginning, podcasts are an affordable and fun way to learn not only the basics of the language but also more advanced concepts. They provide information in an easy-to-digest way, and new vocabulary is used in context so you can really get used to the language, understand what's being said, and start practicing on your own.  
BulgarianPod101 provides tons of useful podcasts and other lesson materials to help you reach your Bulgarian language learning goals. Moreover, our Premium PLUS students have access to one of our most intuitive features: MyTeacher. With MyTeacher, you get a personal teacher who can explain the specifics and even provide you with personalized exercises. 
We would be happy to hear your feedback about this article. Please don't hesitate to share your thoughts with us! 
Which of these top Bulgarian podcasts are you most excited to start listening to? Do you know of any good ones we didn't include? Let us (and your fellow Bulgarian learners) know in the comments below. 
Happy learning!